Water Extraction
Northwest Ohio Water Extraction and Restoration Experts
Since 1982 Your Health & Safety is Our #1 Concern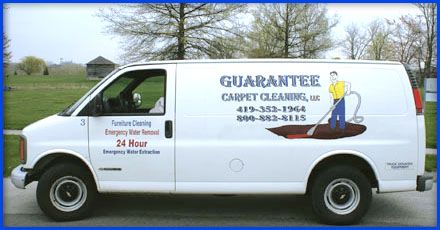 If your property suffered because of a burst pipe, fire, sewage backup, flooding or natural disaster, contact the water extraction specialists. We provide quality water removal and extraction services backed by years of experience. Our highly trained professionals work quickly and efficiently to remove excess moisture from your home or business, preventing any further water damage from occurring. We create customized solutions to help restore your property back to new again.
Hopefully none of these situations happen to you, but if one does, you know who to call. The water damage restoration experts are here to help you get your home back, whether its water damage from a flooded basement, or smoke damage from a kitchen fire.
We quickly respond to all restoration calls with our 24 hour 7 days a week emergency services. Because of rapid response, we can often restore your floors, walls, furniture and other personal items back to their original state. We understand how stressful these situations can be, which is why we pay attention to the details, and get the job done right the first time.
Water Damage Restoration
Water Extraction
Structural Drying
Floor Drying (wood, carpet, and vinyl)
Carpet Cleaning
Upholstery Cleaning
Antimicrobial Treatment
Water Damage Repair
Flood Restoration
Structural De-humidification
Content Drying
Content Cleaning
Rug Cleaning
Odor Removal
Stain Removal
Mold Mitigation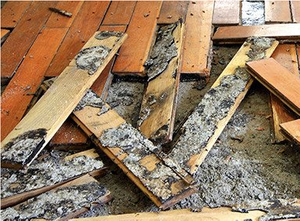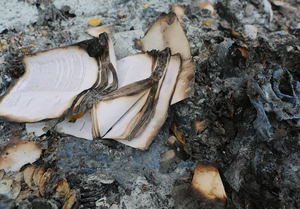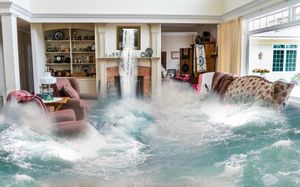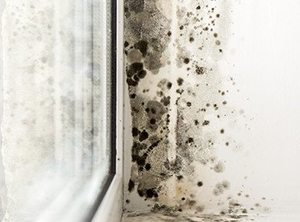 We offer 24 hour emergency service for sewer or water extractions. Call our office at 419-352-1964 or toll-free at 1-800-882-8115.
Untreated water damage can cause many health risks and must be handled quickly and effectively. Ohio law allows homeowners the ability to choose their remediation company, even if that disaster clean-up company is not on their insurance provider's preferred vendor list. Our clients trust us because we get the job done right, the first time. Below are some tips to help you prevent water damage in your home or commercial building.
Water Damage Prevention Tips
It's impossible to prevent all water emergencies, but there are a few tips you can implement to reduce your risk of having a devastating event.
Have a battery operated BACK UP sump-pump. Many newer models have alarms on the pump and will sound when there is a problem.
Talk to your insurance agent to ensure you have enough coverage. Many of our clients don't have proper coverage or even know what that coverage means. Many Northwest Ohio regions have low lying areas that are susceptible to repetitive floods/leaks.
Finished basements have more areas of possible damage, thus, the cost to repair/replace those building materials will increase. Make sure you have proper insurance coverage. Too often our customers do not have enough insurance to cover all damage and are forced with the difficult decision on partial replacements or finding other funding.
Place any sentimental items off the floor or in another part of the house. If it's an heirloom item and can't be replaced, it's best to locate those items to another part of the house.
Store items in plastic air tight containers 6-12 inches off the floor.
Have your basement waterproofed by a professional, or at least inspected.
Have a dehumidifier continuously running in your basement, set between 40-45% relative humidity for optimal comfort.
Ways We Better Help You
24/7 Emergency Service
No Up Front Payments
Work with all Major Insurance Companies
We restore what's most important - your belongings, memories and safety.
Experience You Can Trust
Recommended by Insurance Providers
Insured
BBB Accredited Business with "A+" Rating
36+ Years Experience
A local company backed by a national brand
We offer 24 hour emergency service for sewer or water extractions. Call our office at 419-352-1964, toll-free at 1-800-882-8115.
Emergency water damage occurs at the most inopportune times and is often devastating to home owners. Furniture, flooring and many treasured items are often soaked or ruined and must be dried or discarded. In sewer emergencies, once the possibility of contamination has occurred, we must discard all affected items and disinfect items that can be treated and saved. Carpet and padding must also be removed in sewer contamination. Emergency services can be overwhelming to many and it takes a fast acting company to stop or slow the damage and return the home to pre-disaster status. We often see water damage restoration occur from flooded basements due to a failed sump pump, to water lines busting in the extreme cold or simply water supply lines to ice makers/dishwashers that have come loose. No matter what the original water source, we will arrive promptly and help prevent further damage from occurring to your property. We will move swiftly to care for you and your possessions, ultimately protecting your health from possible contamination or mold growth as secondary damage. Our client's health and wellness is our number one goal and why we started performing emergency services back 30 years ago.
If you find yourself in need of an emergency water damage restoration company be assured we will arrive promptly, and work swiftly to control the damage and to protect you and your home. We will follow industry standards of drying and will protect your home from further damage, ultimately protecting your health. Our clients work hard to provide nice things for their families and we will work hard to protect you. Let us know how we can help.
Disclaimer: Due to the nature of water mitigation and extraction, we offer a 100% satisfaction guarantee on workmanship and we will fix any problem that arises within 24 hours of job site completion. Unfortunately, we do not offer refunds for water extractions nor can we accept credit card payments. Ask your job site manager during the initial consultation for further explanation of this policy.
What are you waiting for? Request a Quote Today!
Water Mitigation and Flood Restoration Services
1. Find the COL "cause of loss" that caused the initial call and ask customer if repairs have been made. This would include pipes bursting, Sump Pump Failures, Sink malfunctions etc. Repairs must be conducted prior to mitigation work being started.
2. Technicians will inspect all flooded areas in facility that are and could be potentially affected.
3. Analyze moisture content and atmospheric readings. This process allows technicians to get a scope on what materials are contaminated and which materials could be salvageable.
4. Document and record all work and equipment needed to meet drying standards. At this time technicians and customer will discuss if contacting insurance provider will be needed. If customer decided to file a claim Technician will contact Mitigation specialist/adjuster and inform work and time needed to complete drying goals.
5. Perform Water mitigation as needed. This process varies depending on the cause and extent of the water filtration. This process could include removing carpet and pad, removing drywall/insulation, and removing any other building materials heavily effected by water filtration.
6. PACK OUT – If any furniture has been affected from water loss it will need to be removed from the direct area for the drying process to continue and then be moved at the customer choice of location. Preferable a garage or unaffected area away from mitigation work being conducted.
7. Place drying equipment in affected areas and monitor drying. Dehumidifiers and Air movers will be placed in affected areas to enhance drying.
8. Follow this process time and monitoring of equipment/drying will be needed to be conducted daily until drying goals have been met.
9. Lastly, Insurance will be contacted for the closeout once work has been completed and drying goal has been met to standards. All drying equipment will be removed, and technicians will inform customer of all work that has been conducted.