We offer a 100% satisfaction guarantee on all services except water extraction. We offer "The most thorough cleaning ever or it's free."
You get our 100% Iron-Clad, Risk-Free, Money-Back Guarantee:
"Nothing is more important than your complete and total satisfaction. If for any reason you have concerns about your cleaning, we'll return and re-clean the areas free of charge. If you're still not satisfied, we will promptly refund your money! That's why this business has been built on referrals. Absolute honest, integrity and the willingness to take client satisfaction to the highest levels of any service business!" - Gary Thompson, Owner.
Contact us today for a free quote, 419-352-1964 or Online Quote Form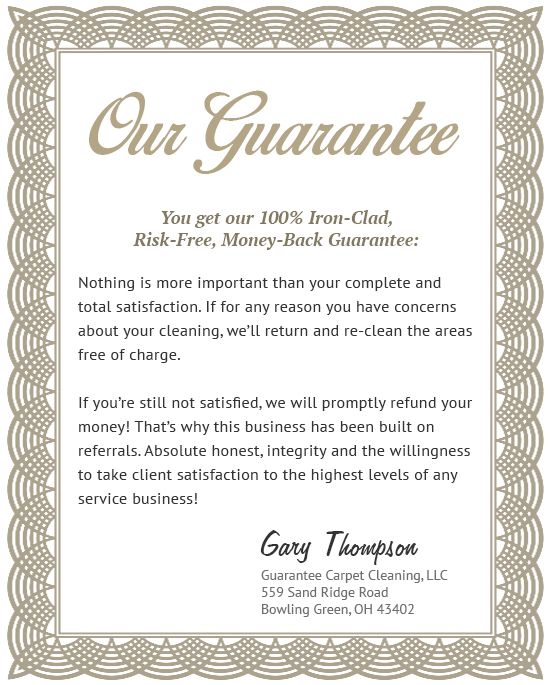 What are you waiting for? Request a Quote Today!