Residential & Commercial Carpet Cleaning Services
Improve the appearance and health of your house. Satisfaction guaranteed.
Whether your cleaning needs are residential, apartment, or commercial, Guarantee Carpet Cleaning offers you the finest carpet and upholstery services available. We are proud to be local, and provide residential and commercial carpet cleaning services to Wood, Lucas, Hancock, Allen, Henry and Seneca counties. We use hot water extraction method that has proven itself over the last 36 years. We are proud of our A+ rating by the Better Business Bureau and strive to provide an excellent service at a fair price. Our goal is to provide our customers with the highest level of service and expert cleaning possible.
Our Proven Process
The hot water extraction method (recommended process by leading carpet manufacturers)
We bring our own water, and dispose of soiled water at our facility
We pre-spot carpets for maximum soil removal (price included, no additional fees)
We use mild chemicals that are safe for children & pets
We clean and freshen carpets without using abrasive brushes or harsh chemicals
Our technicians are trained, trustworthy, and arrive promptly
We offer Carpet Fiber Protector including MicroSeal
We offer carpet & upholstery deodorizer
We offer a free educational carpet hotline that explains what to look for in good carpet cleaners and what to avoid in others.
Carpet Cleaning Services Process and Procedures
1. Customer will be greeted by one of our expert carpet cleaning technicians and will be asked to walk through their premises and guide the technicians in the areas they would like the work to be conducted/performed in. An estimated price for the carpet cleaning will be given to the customer at this time prior to any work being conducted.

2. Technicians will begin to spot treat heavily affected locations and pre-treat the rest of the carpet. The crew will then begin to apply our carpet cleaning solution and scrub in all SQFT of carpeted area with our cleaning tool "Wand" by scrubbing back and forth multiple times. Some problem areas might need additional spotting products. Once carpet has been scrubbed and extracted the drying process can begin. All Furniture that has been moved for the cleaning process will be put on plastic pads and blue blocks to avoid legs bleeding onto fibers of the carpet.

3. Carpet protection and or deodorizer can be applied upon customers request once cleaning procedures have been conducted.

4. Technicians will guide customer through all areas that have been cleaned thoroughly and inspect together to make sure customer is satisfied with all services.

5. Temperature should be approximately between 72-75 degrees and air movement (fans) is recommended for drying process and should remain cautious when walking from area that have just been cleaned.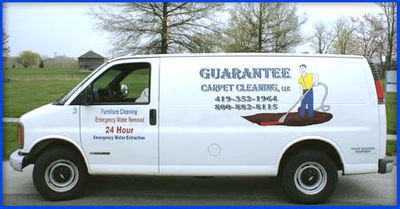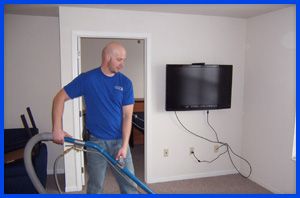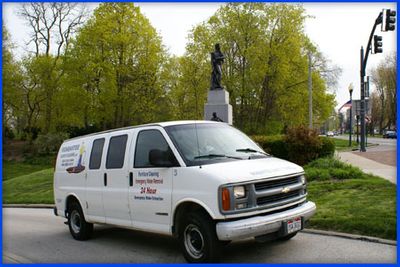 You get our 100% Iron-Clad, Risk-Free, Money-Back Guarantee:
If you are unhappy for any reason, just let us know and we will correct the situation as soon as possible.
"Nothing is more important than your complete and total satisfaction. If for any reason you have concerns about your cleaning, we'll return and re-clean the areas free of charge. If you're still not satisfied, we will promptly refund your money! That's why this business has been built on referrals. Absolute honest, integrity and the willingness to take client satisfaction to the highest levels of any service business!"
- Gary Thompson, Owner.
Guarantee Carpet Cleaning Removes tough Stains From Your Carpet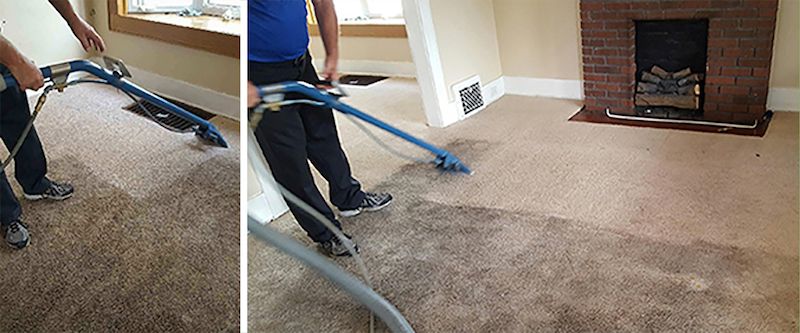 Top 10 reasons to use Guarantee Carpet Cleaning
A+ rating by the BBB
We work after hours to accommodate your open business hours
Our technicians are respectful and careful of your office equipment (computers, desks, chairs, etc)
We address and resolve the needs of commercial "high traffic" areas
Thank you for your consideration and time. To schedule an appointment for services or an estimate, please call us at 419-352-1964.
Guarantee Carpet Cleaning offers 2 options for carpet protectors:
Sta-Clene Protector
MicroSeal Permanent Protector
Both offer tough protection against spills, stains & traffic patterns. Sta-Clene is a temporary protector that needs applied every time the carpet is cleaned and thus is initially cheaper than MicroSeal.
MicroSeal is our top of the line protector that is permanent and will withstand many cleanings. Whichever protector you choose will be added coverage and help aid in protecting your investment.
1. Sta-Clene® Formula 940
Fabric Protector from Bane-Clene®
Sta-Clene Fabric Protector Sta-Clene Formula 940 with Elexon™ is a clear product designed for use on carpets, rugs and upholstery. Not only does Sta-Clene have the abrasive-resistant quality necessary for carpets to withstand heavy foot traffic, it contains Elexon, an elasticity ingredient that enables the upholstery to stretch when sat upon without breaking or cracking the protective coating. It is the only protector in the industry with these qualities.
The ultimate in fabric protection, Sta-Clene does not extend drying time as do water-soluble protectors. It dries in one hour or less through a unique process called macro-polymerization, which allows application immediately after extraction cleaning. Instead of adding moisture after cleaning, as do all water-soluble products, Sta-Clene actually hastens the drying process by using the remaining moisture from cleaning to act as a carrier to aid penetration and increase the effectiveness of the product.
A moisture-curing silicone soil and stain barrier for both carpeting and upholstered furniture, Sta-Clene will not spoil and is less expensive to use than water-based products.
It makes subsequent cleaning easier, lengthens the life of the fibers, and reduces the severity of water-based spills and stains.
Guarantee Carpet Cleaning recommends applying Sta-Clene to all rugs and furniture it cleans. Using Sta-Clene on rugs and upholstery is better than using a fluorochemical because Sta-Clene does not increase the dry time. As a result, the likelihood of browning and dye bleeding is greatly reduced.
2. MicroSeal – Premium Fabric Protection
The one time application that repels dirt, grease and stains! $1 per carpeted square foot. Also effective on boots, curtains, furniture; all fabric including leather. Learn More >
What Does Your Carpet's Warranty and Cleaning Mean?
Many leading carpet manufacturers now require their carpets to be cleaned in a certain way in order to maintain their warranty, and they may also have requirements on who cleans their carpets.
What are you waiting for? Request a Quote Today!
Proudly Serving Wood, Lucas & Hancock Counties Since 1982
Guarantee Carpet Cleaning's mission is to provide you with the most outstanding service experience ever. We have been in business since 1982. We have decades of experience, a great reputation and truly love what we do. Carpet is an investment and comes in many different variations with customer's unique needs. Some of our customers are factories with short nap, very tight carpet with extreme wear to moderate apartments or giant mansions with expensive plush carpets.
Whether your job is large or small we have the knowledge and skill to serve you. Because we have been in business for over 3 decades, we continue to provide our customers with a 100% money back guarantee. We guarantee you will experience the most thorough carpet cleaning ever or its free. We use the same carpet methods now, that we started the business with. Our method is called the Bane-Clene method. We pre-spot the entire carpet and using a solution hose and an extraction hose our technicians will glide across the carpet with a metal wand. The soil is removed via the water and suction, and you are left with a clean, safe and slightly damp carpet. Carpets take 8-10 hours to dry completely. Fans and good air flow will speed this process up. Our process is often referred to as steam cleaning, even though we use hot water and not steam. Our state of the art truck mount keeps the water warm/hot while the technicians are driving. We bring our own water and take the dirty water back with us.
Our system is time tested and proven to work or your money back. We have had the pleasure to serve Northwest Ohio for over 34 years and we plan for many more years to come. Let us know how we can better serve you and your family. Call or submit an estimate request online.