Janitorial, Commercial & Industrial Services
Serving Bowling Green, Ohio
Are you looking for a consistent, pleasant, & reliable janitorial cleaning company?
Guarantee Janitorial Services (GJS), a subsidiary of Guarantee Carpet Cleaning (GCC), has an A+ rating by Better Business Bureau (BBB) and over 36 years experience in the floor care profession.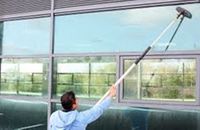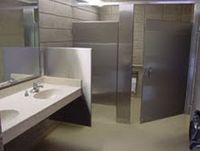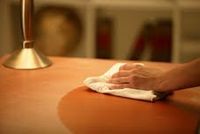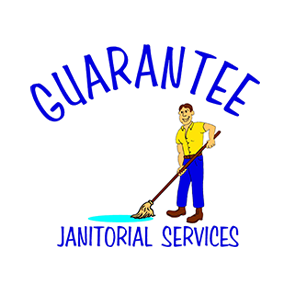 Services We Provide:
Janitorial Cleaning (twice daily - daily - weekly and biweekly)
Routine Office Cleaning
Residential House Cleaning (weekly - monthly)
Industrial Cleaning (twice daily - daily - weekly and biweekly)
Apartment Cleaning (move out - maintenance)
Water Extraction
Carpet Cleaning
Upholstery Cleaning
Partition & Office Furniture Cleaning
Outdoor Awnings
VCT Tile (stripping & waxing)
Ceramic Tile (cleaning & grout sealing)
Construction Site Cleaning
Who Are We ?
GCC started over 36 years ago cleaning carpets, area rugs and furniture and have expanded new departments over the years. Our general cleaning department opened in 2006 with apartment cleaning; we still maintain that initial cleaning contract today. We clean over 260 kitchens and 520 bathrooms during college move-out every year.
Our janitorial cleaning department opened in 2013 and has grown every quarter since.
Crystal Thompson, owner-operator of GJS, was raised in a small business environment and has continued that entrepreneurial spirit. She also recently launched a carpet spot remover e-commerce site with her parents, Gary & Peggy in 2014 (welovespots.com).
Reasons to Hire GJS:
In our experience, we have found trust & consistency issues as the top 2 reasons janitorial clients start looking for new cleaning companies. To avoid these trouble areas, we hire our janitorial staff from trusted associates or on a referral basis only. We do not advertise for team members, they are only hired on a referral basis or from trusted cleaners. Because our hiring protocol is so specific, we are able to avoid untrustworthy team members that other companies are forced to deal with.
Consistent Service:
Many janitorial companies are inconsistent. We remain consistent because our staff is trained when hired and consistently trained on a monthly basis. Team meetings are regularly held to review potential problems and solve those problems before they become issues for our clients. Open communication with our clients help maintain control. Each site is a unique situation and often demands a different approach to maintaining a consistent level of service.
Services Include:
We empty trash, vacuum, wash windows, sanitize bathrooms and drinking fountains, sweep, mop, empty the recycling, shred paper, dust, break rooms / lunch rooms, restock paper products and take away the headache of cleaning your facility. We schedule daily, weekly, monthly and as needed services. Crystal Thompson, owner and manager, will offer a free customized quote based on your needs.
Our company became successful by offering a 100% Satisfaction Guarantee.
"We recently bought a home that had been heavily smoked-in, so we brought in Guarantee Carpet Cleaning to do a top-to-bottom deep clean.
Crystal and her team worked tirelessly to remove the stains and odors from the carpet, floors, and ceilings of the house.
When they were finished, the smell of smoke was completely gone! We were impressed by the prompt and courteous contact, the professional and reasonable estimate, and we were blown away by the fantastic results!
I highly recommend contacting Guarantee Carpet Cleaning for any residential or professional cleaning job."
- Antonn
What are you waiting for? Request a Quote Today!