Stripping & Waxing VCT Tile
Most customers notice two extremes when dealing with VCT tile floors…the floor that shines and looks impressive or the dirty dingy floor that leaves clients either grossed out or indifferent. A shiny freshly cleaned and waxed floor makes a professional statement before the client has a chance to notice anything else.
VCT Title Cleaning Services Process and Procedures
1. Customer will be greeted by one of our expert VCT cleaning technicians and will be asked to walk through the premises and guide the technicians in the areas they would like the work to be conducted/performed in.
2. Technicians will inspect all VCT areas that will have work conducted and document any areas that show visible damage.
3. VCT Tile Cleaning procedures: Prior to cleaning all areas must be clear and ready for technicians to begin the cleaning procedures. Technicians will then proceed to mop down entire area with a stripping agent. Following that the technicians will use a buffer to remove any outer coating/wax that was applied to areas. Corners and sides will be stripped with an aggressive pad and putty knife to ensure all areas have been stripped of coating. Rinsing with clean water will be followed this step. Technicians will then proceed to extract any remaining chemical agents and preexisting wax back to the truck for disposure. Proper drying must be conducted before new wax has been applied. Technicians will then bring in air movers (fans) to allow this process to be conducted. After VCT areas have been completely dried technicians will apply wax products (I Shine) by moping all areas back and forth to guarantee no area has been missed.
4. Drying procedures: After cleaning procedures have been completed technicians will inform Customer to try and remain off the tile for at least 24 hours to allow appropriate drying time.
5. Temperature should approximately remain between 72-75 degrees and air movement (fans) is recommended for drying process.
6. Technician will have customer inspect all work that has been conducted and proceed to answer all concerns or questions customer might have.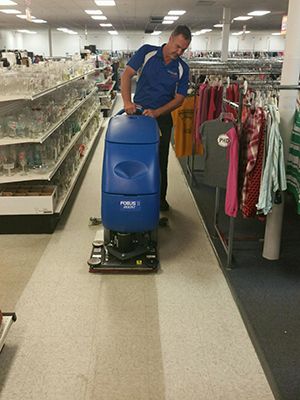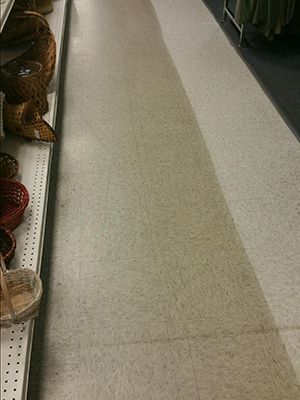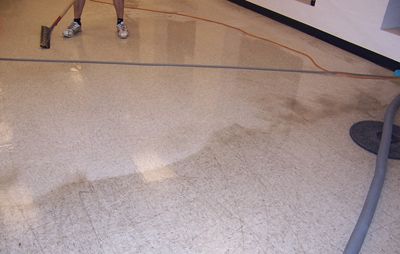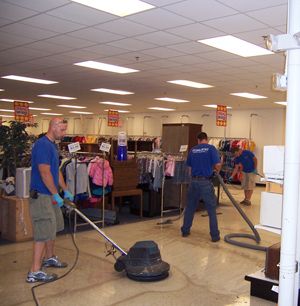 You get our 100% Iron-Clad, Risk-Free, Money-Back Guarantee:
"Nothing is more important than your complete and total satisfaction. If for any reason you have concerns about your cleaning, we'll return and re-clean the areas free of charge. If you're still not satisfied, we will promptly refund your money! That's why this business has been built on referrals. Absolute honest, integrity and the willingness to take client satisfaction to the highest levels of any service business!" - Gary Thompson, Owner.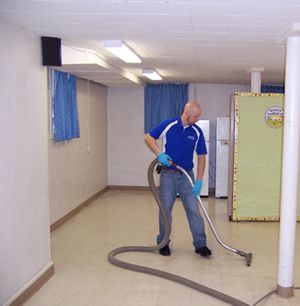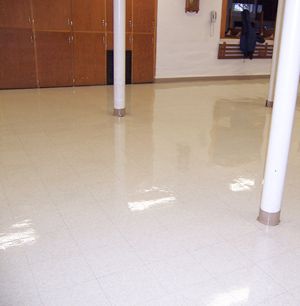 What are you waiting for? Request a Quote Today!
VCT Tile Cleaning