Stripping & Waxing VCT Tile
Most customers notice two extremes when dealing with VCT tile floors…the floor that shines and looks impressive or the dirty dingy floor that leaves clients either grossed out or indifferent. A shiny freshly cleaned and waxed floor makes a professional statement before the client has a chance to notice anything else.
Our Process
We mop down a professional strength solution stripper to loosen and dissolve the old layers of wax and dirt. We then use a buffer to loosen any remaining dirt or wax. We extract the old wax and soil into our dirty water storage tank located in our truck mounts and dispose off site. We wash and dry the floor. We then apply 5 coats of wax, allowing each layer to dry before applying the next. Within 24 hours the wax has completely hardened and ready for normal use.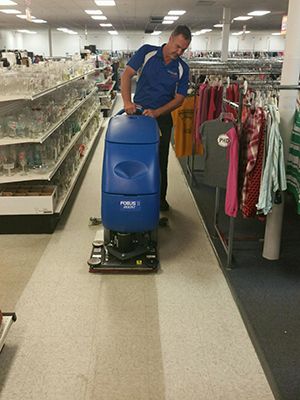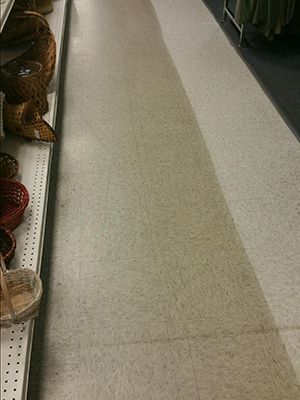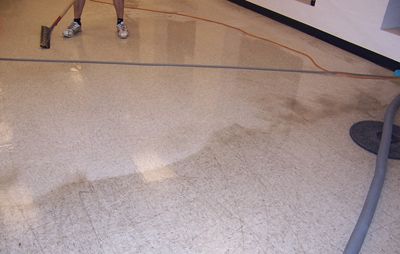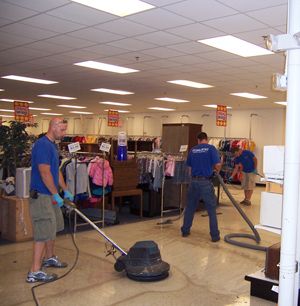 You get our 100% Iron-Clad, Risk-Free, Money-Back Guarantee:
"Nothing is more important than your complete and total satisfaction. If for any reason you have concerns about your cleaning, we'll return and re-clean the areas free of charge. If you're still not satisfied, we will promptly refund your money! That's why this business has been built on referrals. Absolute honest, integrity and the willingness to take client satisfaction to the highest levels of any service business!" - Gary Thompson, Owner.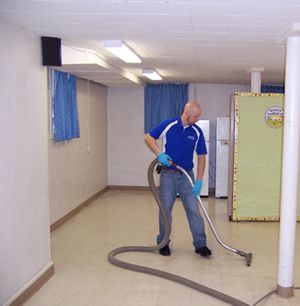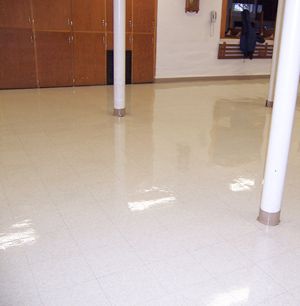 What are you waiting for? Request a Quote Today!