Water Damage Restoration Services for Sewage Backup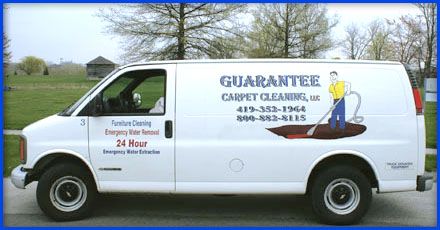 One of the worst things a homeowner can experience is a sewer backup. Whether it's from a septic tank failure, toilet overflow or backed up sewer lines, waste and polluted water that may contain mold, parasites and other harmful bacteria can be released into your home or business. With potential of causing extensive cosmetic and structural damage to your building, untreated sewage in your home can cause serious harm to your health as well.
Sewage backups can be caused by a clogged drain, blockage in the sewer line, flooding or a natural disaster. No matter what the cause is, is here to help! We've seen this situation many times, and with our help, it does get better.
Our expertly trained sewage damage restoration professionals work efficiently and with precision to remove waste and polluted water to repair your home or building. We understand how stressful this situation can be, which is why we pay attention to the details, and get the job done right the first time.
We offer 24/7 emergency sewage restoration services. If you are in need of sewage cleaning because of a backed up sewer line, failing septic tank or an overflowing toilet, call 419-352-1964.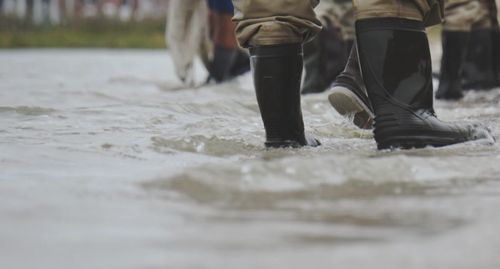 Common Causes of Backed up Sewage Include:
Clogged Pipes - Just like your pipes, sewer lines can become clogged which causes sewage backups in your home or business.

Flooding - After a heavy rains, sewer lines can become overwhelmed with water, which can result in sewer water to be backed up into homes. After all, we do live in the Black Swamp!

Broken or Collapsed Sewer Lines - If your Northwest Ohio area home is older, your sewer backup could be caused by old pipes breaking down, causing cracks or a collapse.

Blockages Caused by Tree Roots - If piping is set too close to a tree or shrub, the roots may grow towards the pipes and eventually break through small cracks in the sewer line, causing extensive damage.
Allow our water damage restoration experts to help you with your backed up sewage mess. Our certified professionals works efficiently to mitigate any pooling water or waste before starting our restoration services. We take the time to address your concerns and answer any questions you may have before creating customized solutions to get your property looking (and smelling!) like new again.
Hire The Best In The water RESTORATION Industry
For years, our specialists have been trusted to protect your investment in your home and everything that's in it. Our experts work to help you RESTORE WHAT MATTERS MOST in your home or business.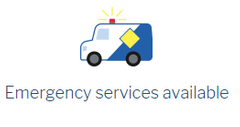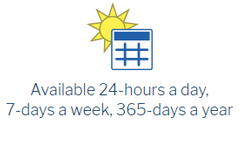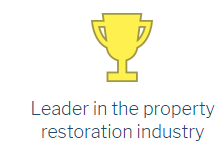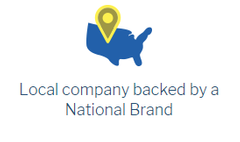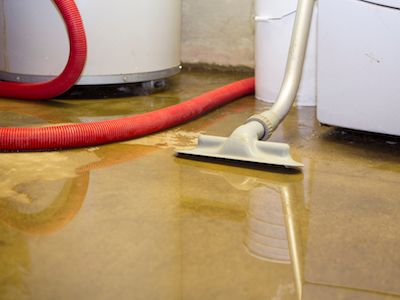 Our sewage damage restoration Process
After assessing the damage and creating our plan of action, our team members will start extracting the sewage waste off your floor, picking up any debris, removing any affected carpeting and carry your personal items out into your garage or other safe place where we will clean and sanitize the salvageable items.
Because of the presence of harmful bacteria, a sewage backup is classified as a Category 3 loss, meaning we will remove and dispose of any porous materials effected including: carpet, padding, clothing, rugs, towels, etc. Dealing with a sewer loss, we take great precaution to ensure we do not cross contaminate unaffected areas of your building with dirty boots or equipment.
Next, we will examine your walls with a moisture tester around all the affected areas. Once the moisture readings are established, we will determine if we need to take further precaution in assisting the walls to dry using a ventilation method, or if sections or drywall will need to be removed all together. We then begin our mitigation procedure by bringing in industrial air movers and dehumidifiers to further help the drying out process.
Over the next few days we will be monitoring the moisture and relative humidity in your drywall and other effected areas until we are satisfied with the testers readings. Then, we will start the process of removing our equipment, and carefully replacing all of your belongings back into your home. Around this time, your insurance company should send out an adjuster to assess the areas damaged and take photos. Some insurance companies will opt out of sending an adjuster, no worries! We have your back and will contact your insurance company personally to insure they have the correct information. All we need is the claims number and your insurance representatives email address.
Be sure to check us out on Facebook for restoration jobs completed!
Hopefully this situation doesn't happen to you, but if it does, you know who to call. The sewage backup cleaning experts at Guaranteed Carpet Cleaning are here to help you get your home back, whether its damage from an overflowing toilet or septic tank failure.
What To Do If Your Toilet is Overflowing, Follow our steps below:
Step 1
Remove the lid of your toilet tank, reach inside the tank and lift up the bottom of the fill valve or float to stop the water from refilling. Hold the float up to prevent it from refilling the toilet. You can also pull out the refill tube from the overflow valve to stop the water from refilling the tank.
Step 2
Locate the water shut off valve near the base of your toilet, and turn it until the water shuts off. If your toilet does not have this valve, continue to step 3.
Step 3
Turn off your home's main water supply. This should be the final step. However, if your toilet is still overflowing after step 3, then you may have a serious sewerage issue. If this happens, call your local plumber
Step 4
After you successfully turn off the water source, call us at 419-352-1964 As a restoration company, it's very important we get to the job as soon as possible to ensure we can properly clean the area, and restore any water damage before it sets in.
Contact US Now!
When it comes to your commercial or residential property, don't trust just anyone to treat it. A sewage back up can be hazardous to your health, it's important you trust the restoration company you call. Our sewage damage restoration services restore what's most important to our clients - your belongings, your memories and your safety.
Our highly-trained specialists are outfitted with the latest in restoration technology to effectively clean, dry, and restore a property. Respect goes into everything we do: we respect your time by always arriving promptly and we respect your property by treating it with care.
Contact us 24/7 emergency water restoration services at 419-352-1964